Sup! I'll try making this post shorter than the last one because I honestly don't know if I have much motivation to write (I just need a break from animating).
A few things have happened or are happening! Most of which are pretty good news I think?
First of all, I have Clip Studio Paint now, which is awesome because I definitely prefer the brushes on CSP to Medibang. Still sort of hard to transition though because CSP's layout is weeeeiirdddd. I'll get used to it.
Second thing, I got a new tablet! I got it as a birthday present and it arrived yesterday but I've still yet to use it. I don't remember the exact model name but I know it's a XP-Pen tablet with a screen which is super dope.
Third big thing, I decided to work on an entry for Round 5 of the Newgrounds Summer Jam! I've been talking about it and showing some WIPs on Twitter (I've been trying to keep off of Twitter, mainly using it to update this project.)
"What are you making a trailer about?" I decided to make it based off of that fighting game thing with my friends I talked about last update post. I thought it would be fun and it could force me to come up with designs for everyone lol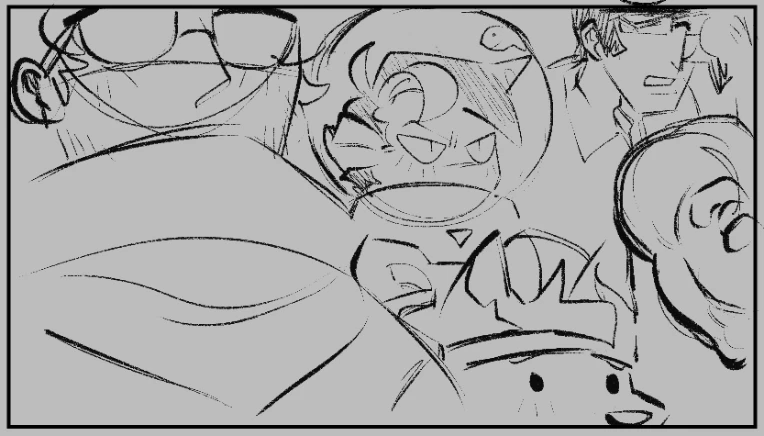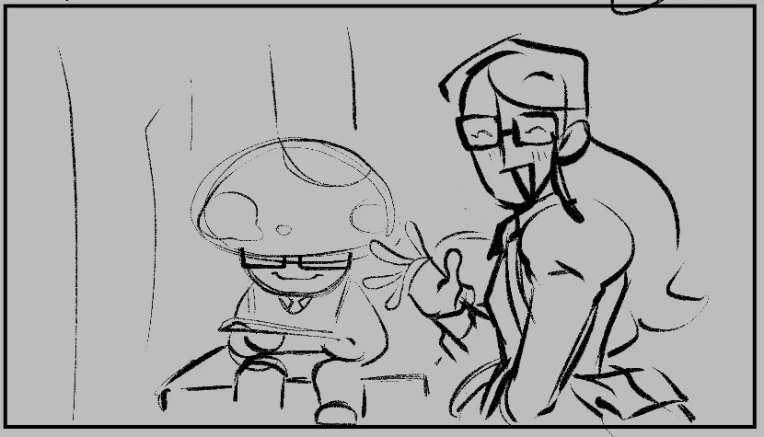 Those are from the storyboards I knocked out in over the course of two days, immediately after I worked on putting them together in a sort of lazy animatic and banged that out in a few hours.
I will admit though, 4 days into the project I am starting to get exhausted already. I keep thinking about everything I have to animate and it just makes me feel tired. I might ask some friends to help out with the load, I have asked some friends for help regarding other aspects of the project but not necessarily the animation. I'll just have to build up the courage I guess.
Because I'm spending all my time on this project (and learning an entirely new art program), there won't be as much art being uploaded. Sorry :o[
Maybe this project was a mistake but I'm still determined to try finishing it up. :'oD I did get music permission and a voice actor for this so I might as well keep going.
I think that's all. I wrote this at 4pm but I'll probably upload this at around 9 or 10pm around where I live. Hope you all have a good day or whatever, I'm gonna over eat lol